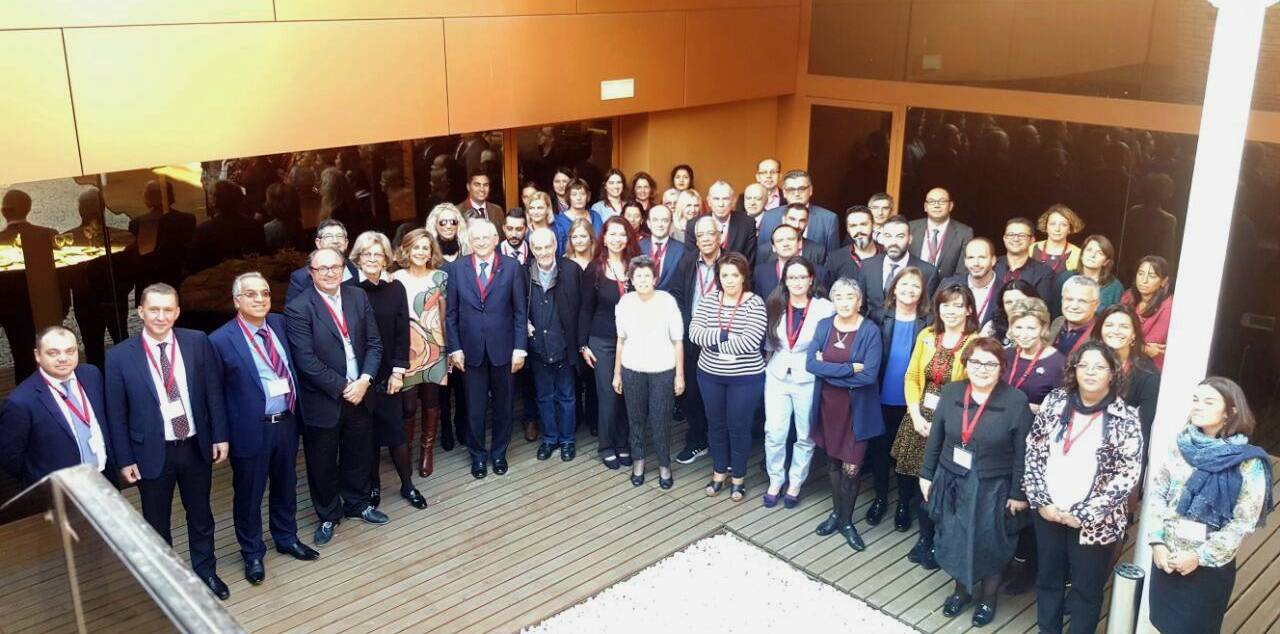 The 18th Plenary Assembly of MNRA met in Barcelona (Spain) on 17 and 18 November 2016, at the invitation of the Comisión Nacional de los Mercados y la Competencia, CNMC, Spain.
The 18th Plenary Assembly of the RIRM, chaired by Mirjana Rakić, President of the Croatian Electronic Media Agency (EMA), met in Barcelona on 17 and 18 November 2016 at the invitation of Mr Josep Maria Guinart, member of the Spanish Commission of Markets and Competition (CNMC). He was appointed to the presidency of the MNRA at the beginning of the meeting.
The Plenary Assembly in Barcelona distinguished itself by the re-founding of the MNRA around a new mode of governance. The members adopted the Network's new Charter, which specifies how it works.
The question of the independence of regulators crucial on a Euro-Mediterranean scene upset by geopolitical changes and changes linked to digital technologies was at the heart of the debates.
At the initiative of the Spanish CNMC, the members adopted a Declaration on the treatment of information on the crisis of Mediterranean refugees and migrants.
The Mediterranean regulators encourage audiovisual media to respect the fundamental principles of dignity, privacy, individual or collective identity, accuracy, honesty and quality of information, and to ensure that Social cohesion by combating discrimination and racism.
Work continued on topics related to the regulation of content, the representation of people with mental illness or other disabilities, and the protection of minors and media literacy.
The Gender and Media Working Group co-chaired by the Croatian MEA and the Spanish CNMC presented its work on gender representation and gender stereotypes in commercial communications and the study on the place of women in sports programs.
At the end of the meeting, the vice-presidency of the network was entrusted to Olivier Schrameck, president of the Conseil Supérieur de l'Audiovisuel (CSA-France).
The 19th Plenary Assembly of MNRA will meet in France in 2017 at the invitation of the CSA.
Documents and annexes