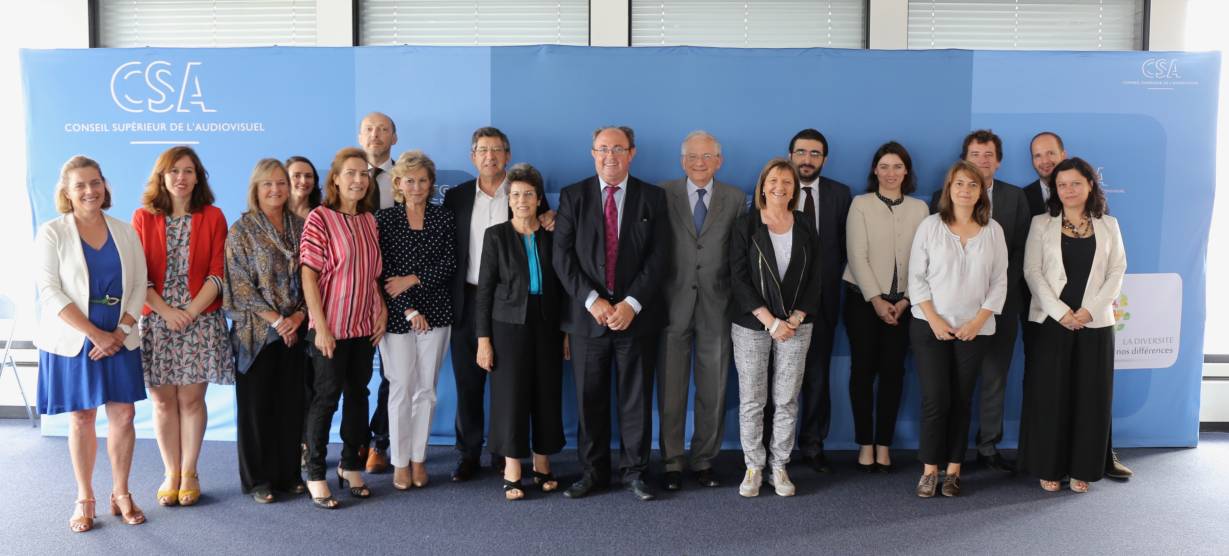 11th Technical Commission, Paris, CSA, 30 June 2017
The 11th Technical Commission of MNRA met on June 30 2017, in Paris at the invitation of the President of the CSA (France) who runs the incoming Vice-Presidency of the network.
The CNMC of Spain as the Presidency of MNRA, the AEM of Croatia as the outgoing Presidency, the CSA of France as Vice-Presidency of the Network and member of the Executive Secretariat, the CAC of Catalonia, Spain, the ERC of Portugal as founding members, the HACA of Morocco under the Executive Secretariat were represented.
The participants reviewed in particular :
the inter-African and Ibero-American meetings (ACRAN-PRAI-MNRA) organized by the HACA of Morocco in Fès from 16 to 18 March 2017,
the follow-up of the Declaration of Barcelona on the informative treatment of Mediterranean migrant and refugee crisis in the audiovisual media,
the current study on gender equality in sports programs performed by the gender and media working group.
With regard to the 19th Plenary Assembly of Marseille on 16 and 17 November 2017, the representatives discussed the draft agenda of the meeting.
Practical information and agenda of the19th Marseille Plenary Assembly will soon be published.